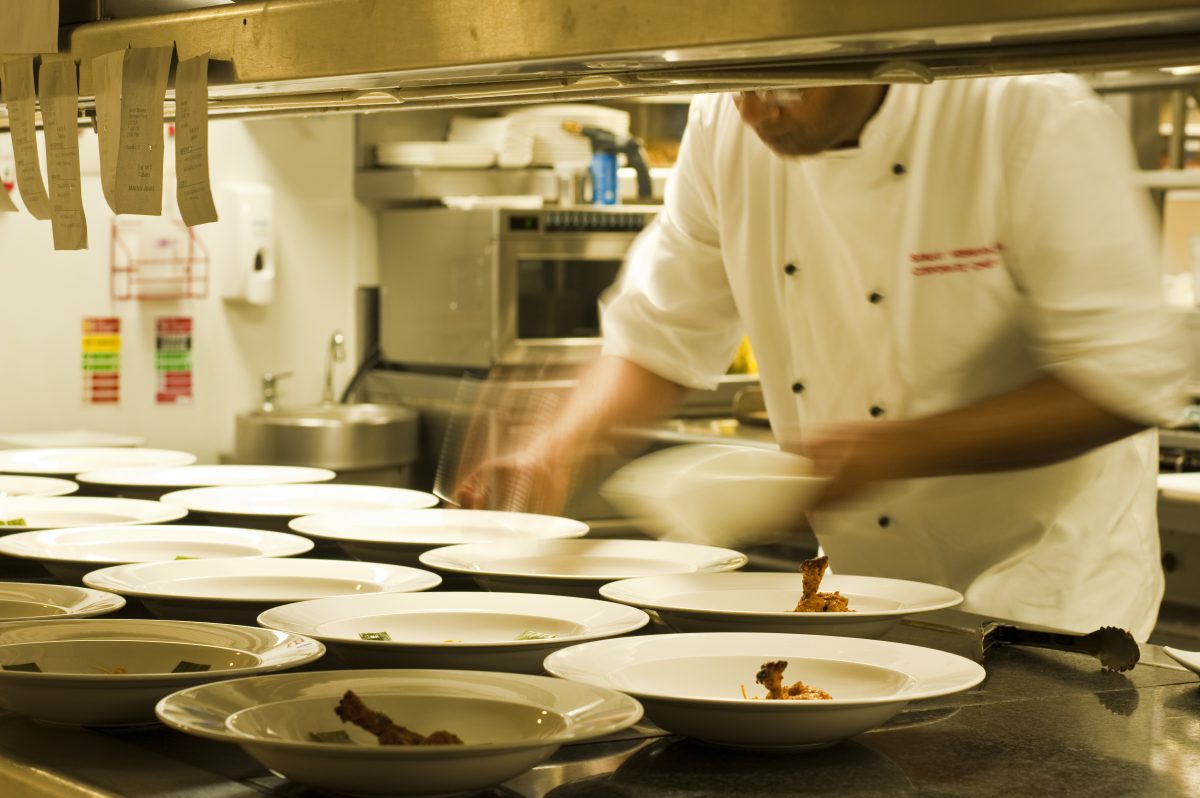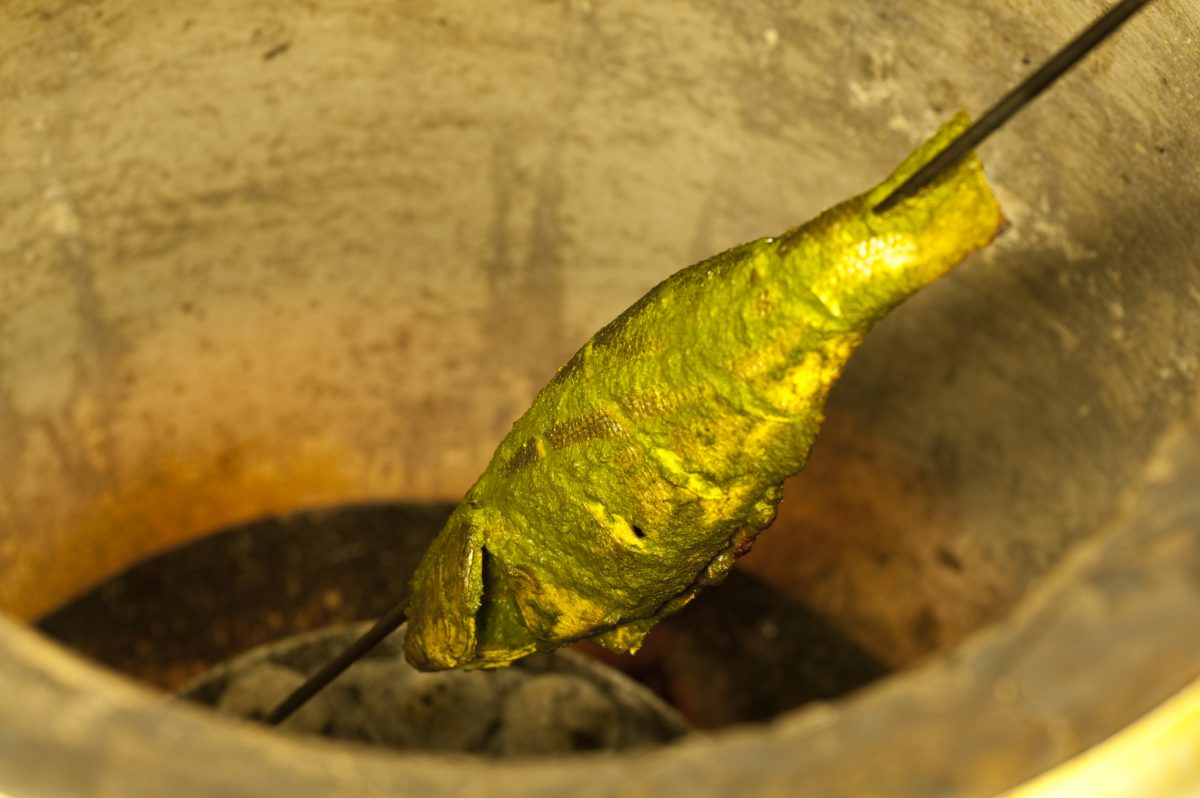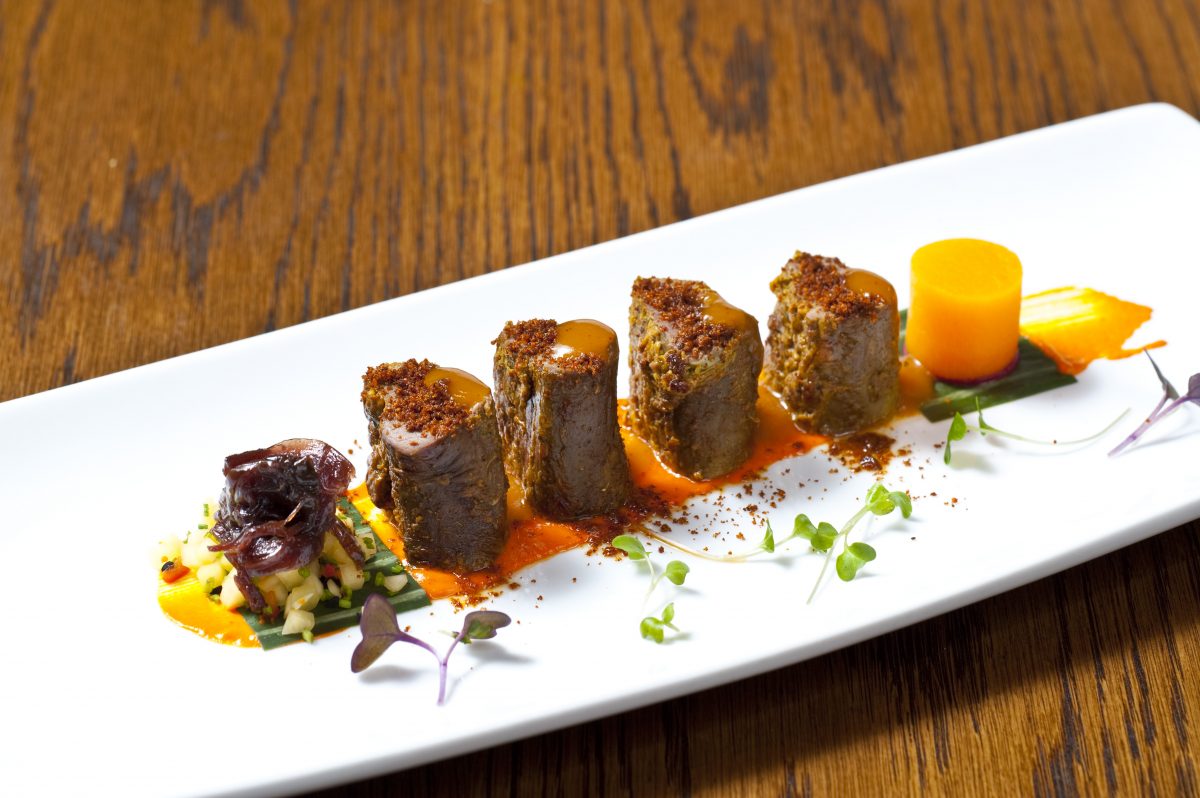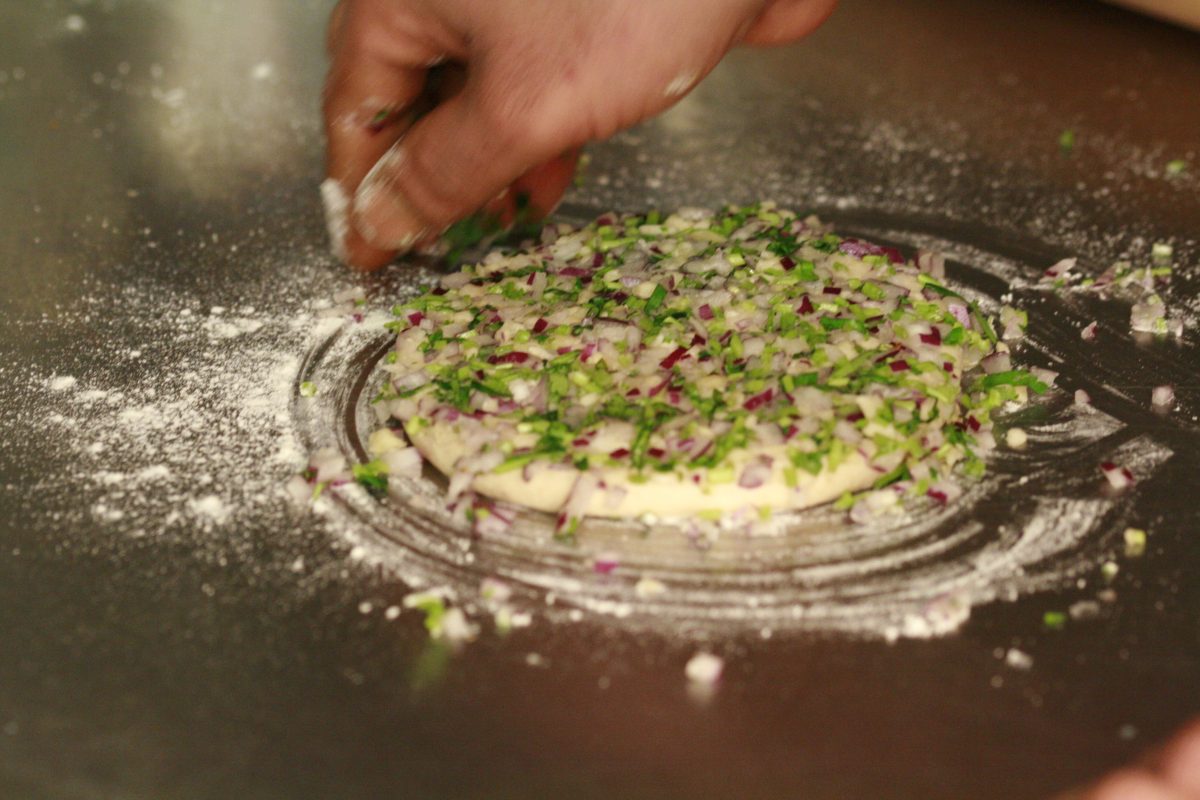 A LA CARTE
Four Course Tasting Menu
On the first Thursday of every month Robert is putting together a 4 course Tasting menu with the best of what theseason has to offer. This is ideal for anyone that can never decide what to order, who want to experiment but don't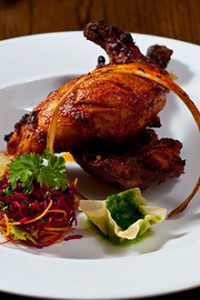 1. Start
Tandoori Chicken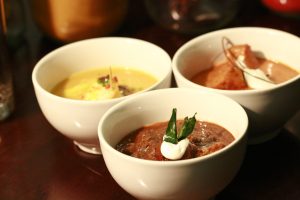 2. Main
Mango Prawn, C.T.M, Lamb Roganjosh
3. Follow
Masala Rice Ball
4. Finish
Trio Of Home-made Kulfi
Chicken Mains
CHICKEN TIKKA MASALA
€19.9
Tandoori chicken breast masked in a rich tomato sauce finished with herbal Fenugreek
Tandoori chicken breast stir-fried with capsicum, fresh green chilli, mushroom and tomato
Chicken breast cooked with sweet and sour mango sauce tempered with mustard seeds, curry leaf and asafoetida
Chicken breast masked in a rich onion tomato masala, ginger, garlic and green chilli finished with yoghurt and fresh coriander
Starters
ONION AND RED CAPCIUM BHAJI
€8.5
Onion, green chilli, capsicum, fresh coriander, root ginger in a light gram flour batter. Served with homemade tomato chutney
Goat cheese, spinach, redonion chutney and pine nuts samosa. Served with curry leaves and chilli dressing
BEETROOT CHICKEN TIKKA
€9.9
Chicken marinated with beetroot paste, tandoori masala cooked in clay oven
All time favourite chicken kabab with almonds , yoghurt, cumin & kastoori methi
Strips of pork stir-fried with red onion, ginger, green chilli and mixed pepper
Barbary duck in a creamy marination of hung yogurt, cardamon powder and clove.
Lamb mince flavoured with cinnamon, clove and chilli cooked on a skewer in Tandoor
Combination of succulent Sarson Jhingha, Chilli Squid, Pork Chilli Fry, Aloo tikki and Chicken Tikka
Jumbo prawns in a citric blend of lemon juice, turmeric, mustard and fresh
Tlapia with carom seeds, red chilli, turmeric and fresh coriander. Served with homemade tomato chutney
Crispy fried squid rings. Served with tomato chutney, curry leaves and chilli dressing
Lamb stir fried with onion, capsicum, chilli and garlic.
Served with tomato chutney.
Lamb Mains
Lamb cooked with onion, tomato and chilli, flavoured with fennel seeds and dry ginger powde
Diced lamb cooked in a creamy sauce of almond, coconut and yoghurt
Lamb cooked with fragrant combination of pathar ke phool, cinnamon stick and clove,finished with varual garam masala
Diced lamb cooked with red onion, green chilli, capsicum and tomato Flavoured with cumin and kadhai masala
Seafood Mains
MALABARI PRAWN {GF}
€21.5
Tiger prawns in a light coconut and tamarind sauce with coastal spice, curry leaves and mustard
Tiger prawn cooked with mango sauce tempered with mustard seeds, curry leaf and asafoetida
KING PRAWN TIKKA MASALA {GF}
€22.5
Tiger prawn masked in rich tomato sauce finished with herbal fenugreek
Duck Mains
Muscovy duck breast cooked with sweet and sour mango sauce, tempered with mustard seed, curry leaf and asafoetida
Biryani
CHICKEN BIRYANI {GF}
€18.9
Vegetarian Mains
SUBZ MELONI {v} {GF}
€18.9
A delightful combination of sauteed mixed vegetable cooked with pureed spinach and fresh coriander and chilli
Spinach dumpling in a creamy tomato and garlic sauce
AUBERGINE CHETTINAD
€18.9
Aubergine, coconut, pepper, curry leaf
PANEER MAKHANI {v} {GF}
€18.5
Cottage cheese in a rich tomato and fenugreek sauce
MIXED VEGETABLE JALFREZE {v} {GF}
€18.5
Sautéed mixed vegetable in onion and tomato sauce
VEGETABLE KORMA {v} {GF}
€18.5
Assorted vegetable in a blend of almond, coconut and yoghurt
Sanjay Kitchen Special Main Courses
BHARWAN TANDOORI MURGH
€23.9
Chicken breast stuffed with avocado, mozzarella& pine nuts served with mushroom masala sauce, salad and podimas potato
Tandoori lamb spare ribs, marinated with mustard honey, ginger, plum, papaya and Indian five spices. Served with laccha salad podimas potato and dark rum & plum sauce
TANDOORI LAMB SHANK
€25.5
24 hour marinated lamb shank with raw papaya, coastal Indian spice cooked in tandoor Served with vegetable spaghetti salad, chettinad potatoes and spicy cinnamon flavour sauce
Fresh Monkfish marinated with combination of mustard oil, roasted chickpea flour, ginger, garlic, garam masala, fenugreek leaves, chili powder, and yogurt. Served with curry leaf potatoes and mango sauce
TANDOORI CHICKEN TIKKA
€23.9
Served with crushed potato, makhani sauce and salad
TANDOORI SEA-BASS {GF}
€25.5
Whole fresh tandoori Sea bass marinated with ginger and garlic paste, deggi mirch, turmeric and mustard oil. Served with podimas potato and laccha salad
VENISION SOOLA {GF}
€25.9
Tandoori Haunch Venision marinated with chilli, garlic and garam masala. Served with mustard potatoes and plum and tomato sauce
Sides
YELLOW DAL TARKA {v} {GF}
€7.5
Lentil cooked with cumin, tomatoes and onions
CHANA MASALA {v} {GF}
€7.5
Chick peas cooked with tomato and fresh coriander, finished with crushed dried mint
ALOO PODIMAS {v} {GF}
€7.5
South Indian style potatoes with curry leaf, black mustard and tamarind
KASHMIRI GOBHI {v} {GF}
€8.9
Cauliflower florets with fresh ginger, green chilli and coriander
MUSHROOM HARA DHANIA {V}{GF}
€8.5
Stir fried button mushroom with onion, tomato-masala, finished with fresh coriander
Bread's & Rice
Garlic, red onion, coriander naan bread
Naan bread stuffed with roasted coconut, almond and raisins
Leavened plain naan bread
Plain steamed basmati rice
Cumin flavour basmati rice cooked on DUM
GOAT CHEESE & PINEAPPLE NAAN
€4.25
Basmati rice tempered with mustard seeds, curry leaf and finished with lemon juice
Desserts
Served with vanilla ice cream
Eggless Indian ice cream flavour with cardamom
Tea & coffees
HERBAL TEA (ask your server)
€3.90